GIS – The Geographic Information System Module
NEDCAD–GIS is a GIS module for the Dutch territory in which both visualisation and analysis are important. GIS is evolving rapidly. To take advantage of this speed, NedCAD-GIS makes use of existing popular libraries, supplemented with a lot of its own code. This makes NedCAD-GIS a powerful solution for many sectors.
ACME

– The universal CAD "autoloader"
ACME is a universal "autoloader" for BricsCAD and AutoCAD. ACME ensures that LISP programs are easy to load into AutoCAD and BricsCAD. This takes a lot of programming work off your hands and ensures fewer errors. Write the Lisp code and ACME takes care of everything independently of the CAD program. All NedCAD applications use ACME.
CADchUP

– Corparate CAD standardization
CADchUP is a system management tool for medium and large companies and an intelligent user interface for BricsCAD and AutoCAD. Characteristic are speed, safety and quality.
CADchUP contribute to an efficient CAD environment and solve difficult challenges. Its a Ergonomically user environment with buttons that better works than the standard CAD-environment.
Example: When drawing, objects are automatically placed on the correct layer, and standard business layers are automatically added.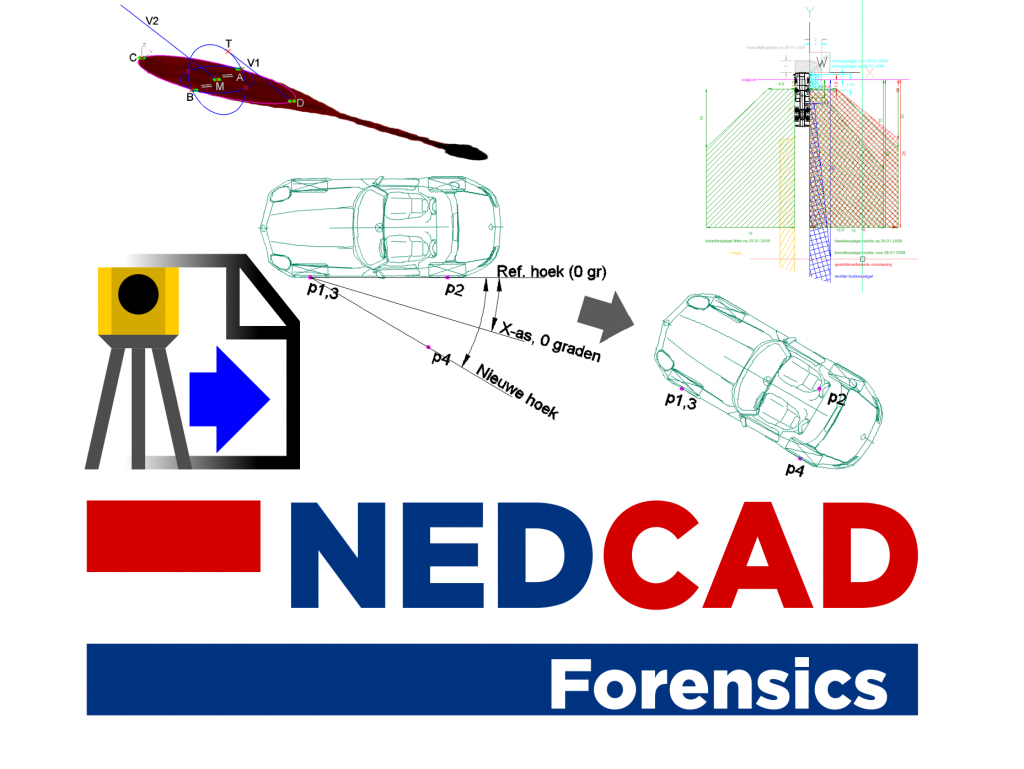 Forensics

– The Digital Forensics Toolbox
Forensics has been specially developed for the Police, the Royal Netherlands Marechaussee and Forensic Investigation (FO). It is used as a digital forensic toolbox in their day-to-day CAD work.